Giving to the Northwestern Scleroderma Program
Philanthropic support is vital for our research. Our investigators study how altered cells, molecules and pathways contribute to the scarring that causes fibrosis in scleroderma. Other studies focus on the genetic factors, the determinants of individual response to therapy and the development of novel treatments for scleroderma.
We invite your partnership in helping us achieve our research aspirations. Your support enables us to accelerate research, acquire vital laboratory equipment and train young investigators. Together, we can make a difference in the lives of people suffering from scleroderma.
For your convenience, a number of giving options are available. These include outright gifts, appreciated assets such as securities and pledges payable over a three- to five-year period.
Show Your Support
When donating online, please indicate your support for the Northwestern Scleroderma Program in the "My Designation" field located at the bottom of the page.
Contact MaryPat Mauro for more information on supporting the Northwestern Scleroderma Program.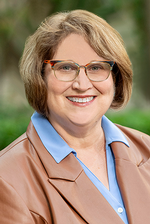 Northwestern University Feinberg School of Medicine
Development & Alumni Relations
420 E. Superior St.
Arthur J. Rubloff Building, 9th Floor
Chicago, IL 60611
312-503-1090
marypat.mauro@northwestern.edu